MBA Student Spotlight: Pedro (Brazil)
Pedro Henrique Giacomeli de Almeida - Brazil
Darden Full-Time MBA '25
---
Q&A with B-Speak! Director Christina Ball
Pedro, tell us a little about yourself! Where are you from and what are your professional goals and other interests?

My name is Pedro and I am originally from Brazil. I have always been passionate about business and have a strong interest in transitioning to a career in which I could influence on business strategies. Currently, I am enrolled in an MBA program at Darden School of Business, where I aim to gain a deeper understanding of global business practices and develop the skills necessary to thrive in a dynamic and competitive business environment. Besides my professional goals, I also enjoy traveling, playing volleyball, and exploring new cultures and cuisines.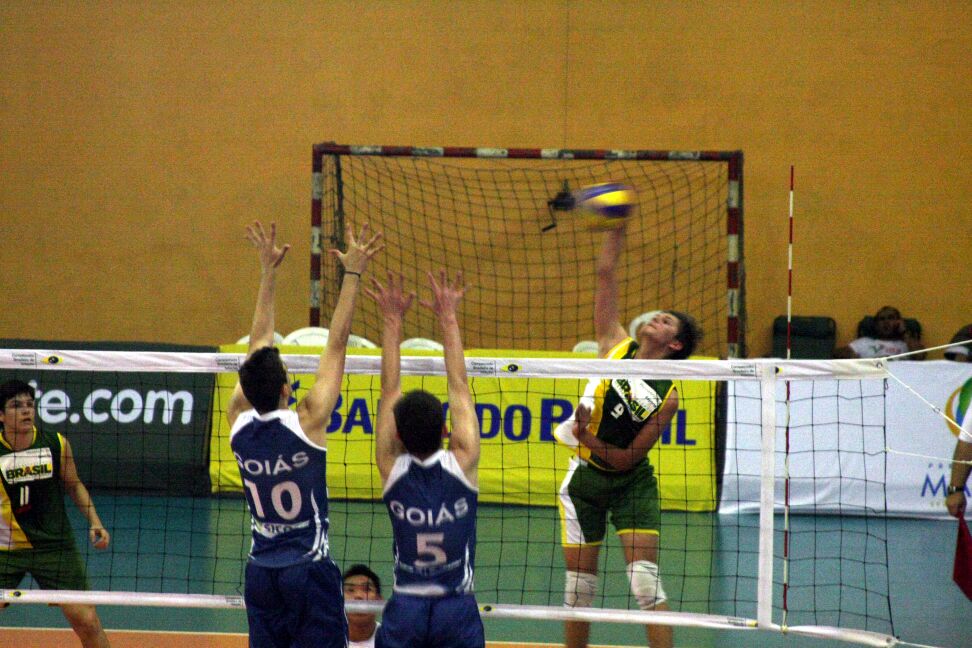 What motivated or inspired you to undertake an MBA in the U.S.? What attracted you most to the program at Darden?

There were several factors that motivated me to pursue an MBA in the U.S. Firstly, I recognized the immense value of the American business education system, renowned for its academic rigor, diverse student body, and strong industry connections. The U.S. offers a vibrant business ecosystem that fosters innovation and provides numerous networking opportunities. Additionally, the multicultural environment in U.S. business schools provides a unique opportunity to collaborate with talented individuals from diverse backgrounds.

When researching various MBA programs, what attracted me most to Darden was its case method teaching approach. The program emphasizes experiential learning and practical application of business concepts, which I believe will equip me with the necessary skills to tackle real-world challenges. Furthermore, Darden's strong focus on teamwork and collaborative learning stood out to me, as it aligns with my belief in the power of collective intelligence and the ability to solve complex problems through effective collaboration.

What prompted you to sign up for B-Speak! English coaching? What are your biggest communication challenges?

I decided to sign up for B-Speak! English coaching because I recognized the importance of effective communication skills in the business world, especially when working in a global context. As an international student, I wanted to enhance my English proficiency and gain confidence in expressing my ideas articulately and persuasively. My biggest communication challenge has been overcoming the language barrier and adapting to the nuances of English business communication, particularly when comparing to the ease of when it is necessary to improvise in my native language.

How are your coaching sessions with Alexis helping you in your Darden MBA program and beyond (i.e., internship interviews)?

The coaching sessions with Alexis have been incredibly beneficial to my preparation for the Darden MBA program and beyond. Alexis has helped me refine my presentation skills, providing valuable feedback on my delivery, body language, and overall message clarity. Through tailored exercises and practice scenarios, she has helped me develop a more concise communication style and overcome any hesitations.

What do you enjoy most about your B-Speak! sessions?

One of the things I enjoy most about my B-Speak! sessions is the personalized approach and the focus on my specific needs and goals. Alexis has been attentive to my individual challenges and has tailored the coaching sessions to address them effectively. I also appreciate the constructive feedback I receive, as it helps me track my progress and identify areas for further improvement. A special part that I want to share is that we also discuss some US based themes, which prepares me and also gives a background to understanding relevant discussions that I will probably hear about and participate.

How would you describe B-Speak! to a friend or fellow international student or professional?
I would describe B-Speak! as an invaluable resource for international students looking to enhance their English communication skills in a business context as the program offers personalized coaching sessions that focus on individual needs.
Here's what B-Speak! Coach, Alexis, says about her student, Pedro:
"Pedro is an excellent learner. He is bright and coachable and dedicated to coming to a new place and giving it his all. I have been impressed with his flexibility and ability to voice his needs and allow me to guide him towards improvement in English."